NEW DELHI: Prime Minister Narendra Modi on Saturday offered prayers at a Matua temple in Bangladesh's Orakandi, the birthplace of Hindu mystic figure and Matua community's spiritual guru Harichand Thakur.
PM Modi is on a two-day visit to the neighbouring country which ends later today. Addressing the people at Orakandi, PM Modi said that he always wanted to visit the temple.
"During my 2015 visit to Bangladesh, I expressed my wish to visit Orakandi, and today that wish has come true," said the PM.
Orakandi is the abode of hundreds of Hindu Matua community, a large number of whom are residents of West Bengal.
PM Modi's visit to the Matua temple in Bangladesh comes on the day West Bengal votes in the first phase of assembly elections. This makes this an electorally relevant visit given that Matua community is an important vote base for the BJP in Bengal.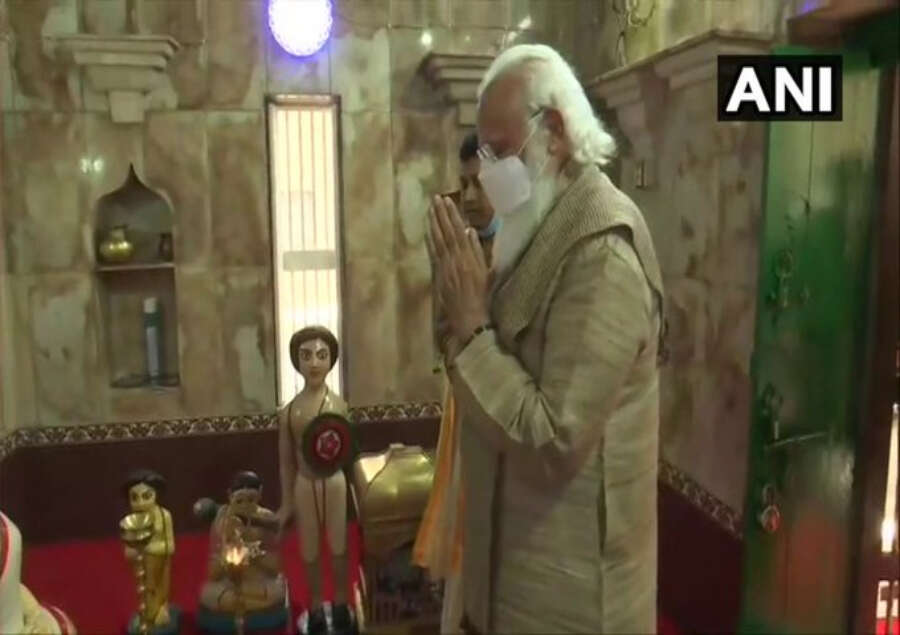 Highlights from PM Modi's address to Matua community in Bangladesh:
* Today, with the grace of Sri Sri Harichand Thakur ji, I have got the privilege to pray at this holy place of Orakandi Thakurbari. I bow down at the feet of Sri Sri Harichand Thakur ji.
आज श्री श्री हॉरिचान्द ठाकुर जी की कृपा से मुझे ओराकान्डी ठाकुरबाड़ी की इस पुण्यभूमि को प्रणाम करने का सौभाग्य मिला… https://t.co/xiCIMPu88T

— BJP (@BJP4India) 1616829413000
* Who thought that the Prime Minister of India would come to Orakandi someday. I am feeling what my thousands of siblings of 'Matua Shompradai' living in India feel when they come to Orakandi.
* When I went to Thakurnagar in West Bengal, my Matua brothers and sisters loved me as a family member. Especially the love Boro maa gave me, were precious moments in my life.
* Both India and Bangladesh want to see the world progressing through their own progress.
* Both the nations want to see stability, love, and peace in the world instead of instability, terror, and unrest.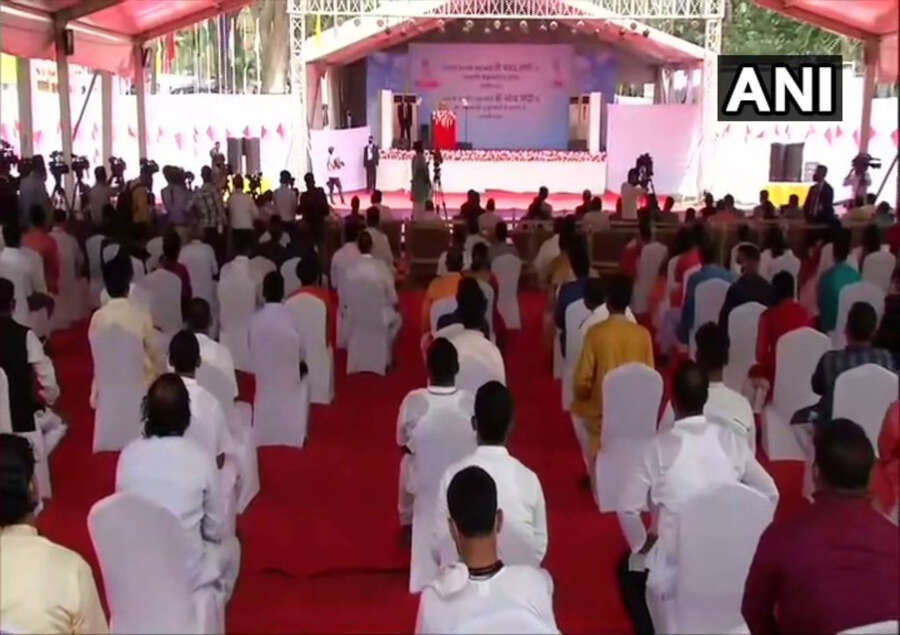 PM Modi's visit to Matua Temple in Bangladesh coincides with voting in first phase of assembly elections in West Bengal.
* Even at that time of slavery, Sri Sri Harichand Thakur told society what the path of our real progress is. Today, India and Bangladesh are touching new dimensions of development with the same mantras.
* Today, both India and Bangladesh are strongly facing Corona. Made in India vaccines have reached the citizens of Bangladesh as well, India is doing it as its duty.
* My government is making efforts to make this pilgrimage easier for people in India. We are also committed to organizing big events and various functions reflecting the glorious history of the Matua sect in Thakurnagar.
PM Modi visits Jeshoreshwari Kali Temple
Earlier in the day, PM Modi had offered prayers at the Jeshoreshwari Kali Temple in Ishwaripur, Satkhira.
At the Jeshoreshwari Kali Temple. https://t.co/XsXgBukg9m

— Narendra Modi (@narendramodi) 1616820759000
Dedicated to Goddess Kali, Jeshoreshwari Kali Temple is a famous Hindu temple located in Ishwaripur — a village in Shyam Nagar, Upazila of Satkhira. It is one of the 51 Shakti Peeths, scattered across India and neighbouring countries.
After that, he paid tribute to Bangladesh's 'Father of the Nation' Sheikh Mujibur Rahman at Bangabandhu Mausoleum Complex, Tungipara. He signed the visitors' book and also planted samples at the complex.
PM Modi was accompanied by his Bangladeshi counterpart Sheikh Hasina during his visit to the complex.
Later in the day, PM Modi will hold talks with Sheikh Hasina and they are likely to sign few key pacts. Thereafter, he will call on Bangladesh President Abdul Hamid.
This is Prime Minister Modi's first foreign trip since the Covid-19 outbreak last year.
(With inputs from agencies)