NEW DELHI: India and South Korea on Friday decided to take their bilateral defence ties to the 'next level' by expanding cooperation in several areas and exploring 'new domains', while reaffirming support to multilateral initiatives to promote peace and stability in the Indo-Pacific region.
South Korean defence minister Suh Wook's visit to New Delhi to bolster bilateral defence cooperation comes soon after US secretary of defence Lloyd Austin's toured India, Japan and South Korea to strengthen 'alliances and partnerships' as well as foster 'credible deterrence' against China earlier this month.
At the delegation-level meeting between Suh and defence minister Rajnath Singh on Friday, the two countries reiterated the need to ensure a rules-based order for a free, open and inclusive Indo-Pacific.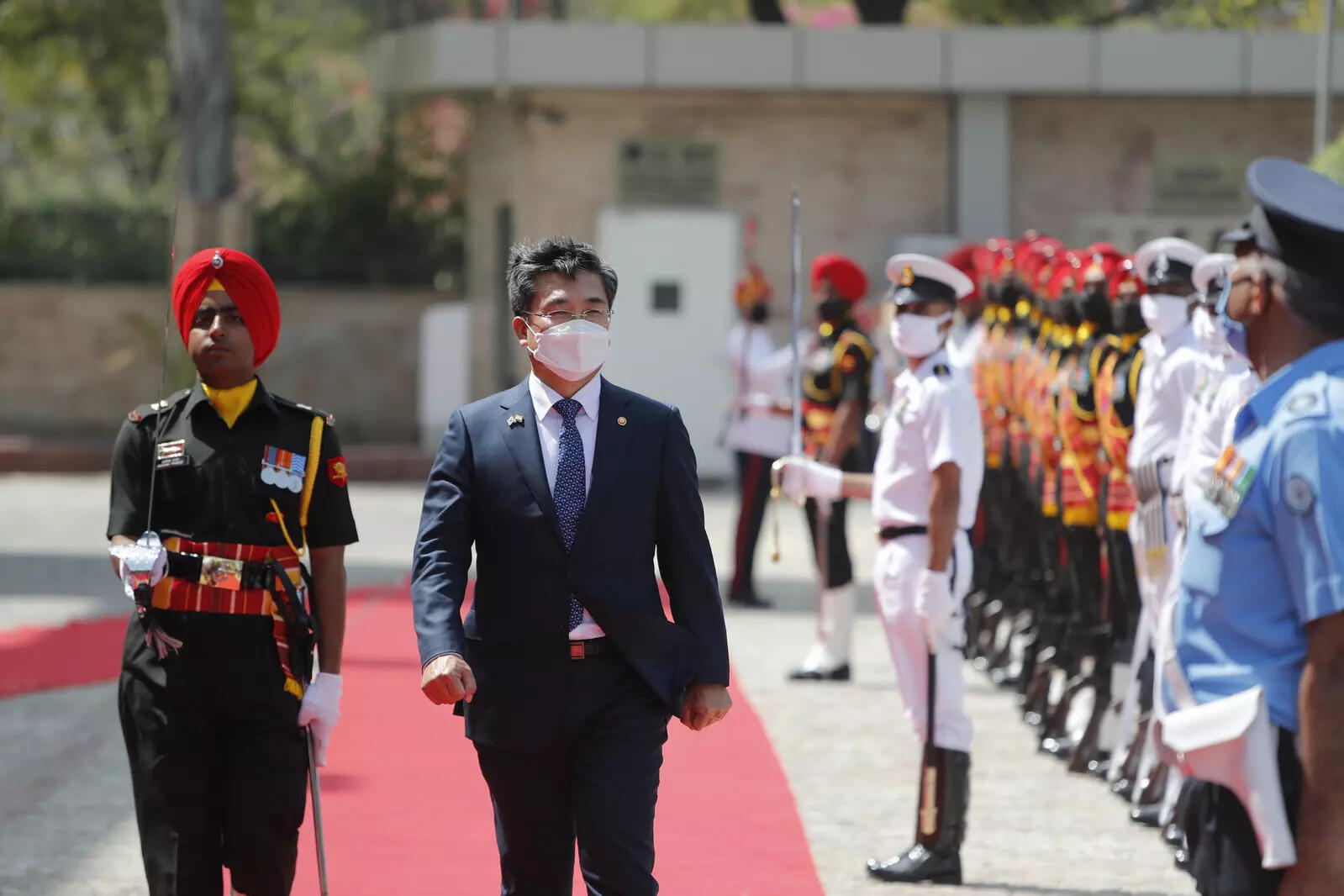 South Korea's Minister of National Defense Suh Wook inspects a joint military guard of honor upon his arrival in New Delhi.
They also discussed ways to boost bilateral military exchanges and cooperation in fields like cybersecurity, space and maritime security as well as interaction between their defence industries.
"The defence and security engagements between India and South Korea have grown exponentially over the last few years. Latest talks explored new domains of bilateral defence cooperation and avenues to strengthen the long-standing partnership," said an official.
"The two countries also reaffirmed their support to multilateral initiatives to promote lasting peace and stability in the region and beyond," he added.
Singh, on his part, said the bilateral relations between the two countries are set to grow further, with the meeting on Friday giving it the necessary impetus to take them to the next level.
In an exclusive interview with TOI on Thursday, Suh had stressed that stability and security in the Indo-Pacific was absolutely critical for the prosperity of the entire world. The India-South Korea special strategic partnership, with shared ideals of "free democracies and market economies", is crucial for the region, he said.