NEW DELHI: Young wicket-keeper batsman Mohammed Azharuddeen from Kerala had just got back the team hotel after completing the day's training session during the Vijay Hazare tournament. The IPL 2021 Player Auction was about to start. Azharuddeen, along with Sanju Samson and other team-mates, switched on the television.
When his name was called by the IPL auctioneer Hugh Edmeades, the tension was clearly visible on Azharuddeen's face. He was hopeful of getting an IPL contract because of his impressive domestic shows. His senior team-mate Sanju helped him stay calm during the auction. Finally, his dream came true when he was picked by his favourite team Royal Challengers Bangalore at his base price of Rs. 20 lakhs.
"It is an amazing feeling. RCB is my favourite team. Playing under Virat bhai will be special for me. Virat bhai is like an icon and idol for me in cricket. It's a dream come true to play under his captaincy. It still feels like a dream. I am so excited to share the dressing room with him, take some batting tips and fitness lessons," Azharuddeen told Timesofindia.com in an exclusive interview.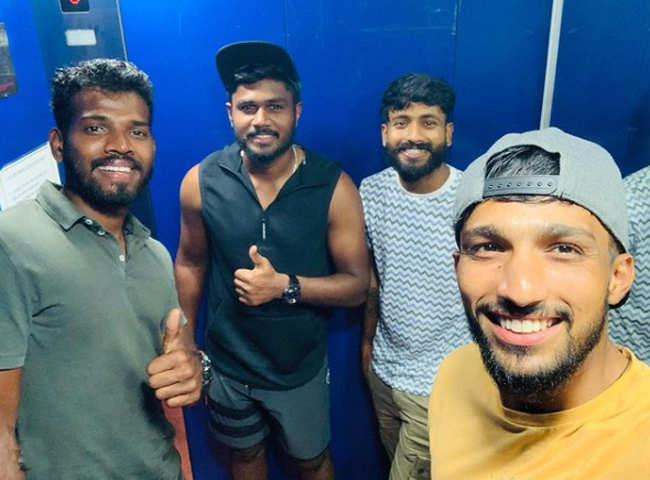 Image credit: Azharuddeen' Instagram
"I had returned from practice during the Vijay Hazare tournament. Sanju and Nidheesh and I were sitting together and were watching the auction together. I was so tense when my name was called. I really wanted to play IPL this year because I had an impressive domestic season. Sanju saw the tension on my face and said 'be calm bro, everything will be alright. You have done an amazing job'. Once I was picked by RCB, Sanju started clapping and everyone started celebrating together," he said.
A TEXT MESSAGE FROM VIRAT
After his teammates congratulated him for his maiden IPL contract, Azharuddeen left for his room. When he entered his room, a message from an unknown number popped up on his phone's screen. That was a welcome message from Virat Kohli.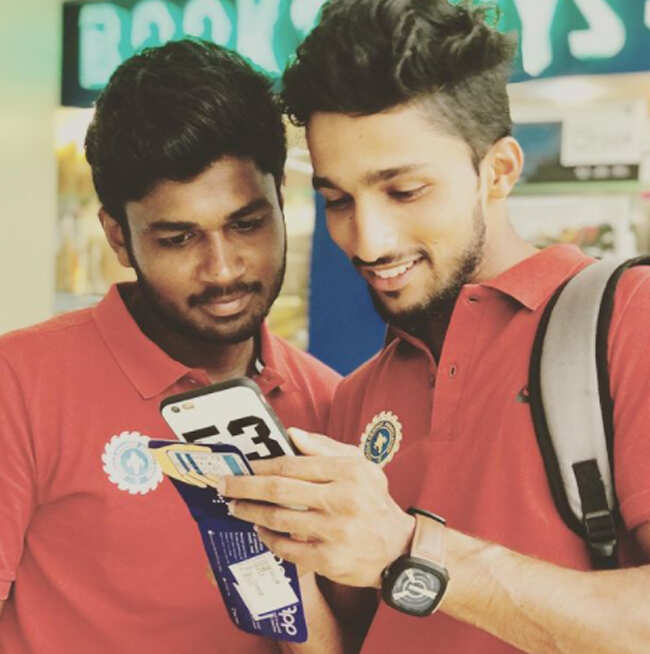 Image credit: Azharuddeen' Instagram
"I returned to my room after being congratulated by my team-mates. Just after 2 minutes, I got a message from an unknown number. The message read 'Welcome to RCB, Azharuddeen. Virat here. All the best. See you soon'. I was stunned. I immediately rushed to Sanju's room and showed him the message. He (Sanju) checked the number and confirmed that it was Virat bhai's number. I was so glad and elated," Azharuddeen told TimesofIndia.com.
"In reply, I wrote -thank you so much, sir. That means the world to me," he said.
AZHAR WANTS TO LEARN FROM VIRAT
Azharuddeen hogged the limelight when he smoked a 37-ball century in the Syed Mushtaq Ali T20 tournament against Mumbai. He pulverised the Mumbai bowling attack with ease and smashed nine boundaries and 11 sixes in his knock.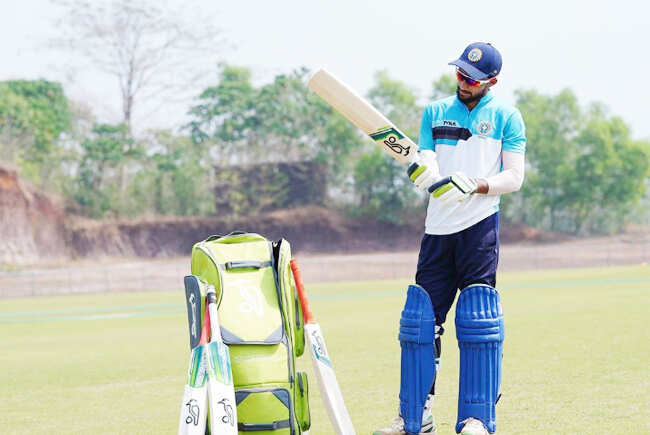 Image credit: Azharuddeen' Instagram
Overall he scored 214 runs in 5 innings, at an average of 53.50 in the tournament.
Azharuddeen, who turned 27 on March 22, is now looking forward to learning the art of being consistent from Kohli.
"Consistency. How can I be a consistent cricketer? This is the first thing I want to ask him (Virat). Ultimately, we all want to represent India someday. For that, we have to be consistent performers. He is the best batsman in the world and he is the best captain as well. His average is above 50 in all three formats. That's unbelievable. I want to ask Virat bhai how to be a consistent cricketer" the youngster said.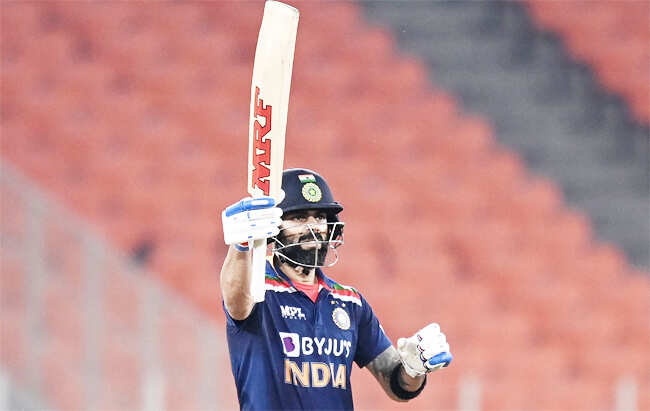 Virat Kohli (PTI Photo)
"I am a keeper. AB de Villiers is just an amazing fielder and keeper. I want to take some keeping tips from him. But I have got a lot of questions for Virat bhai," Azharuddeen further said.
Apart from ABD, Kohli, and Glenn Maxwell, RCB also have other international stars like Adam Zampa, Daniel Sams, Kyle Jamieson, Kane Richardson, and Washington Sundar. And Azharuddeen knows what it means to run shoulders with Indian and foreign stars on the IPL platform and how that can open multiple doors and change a player's life.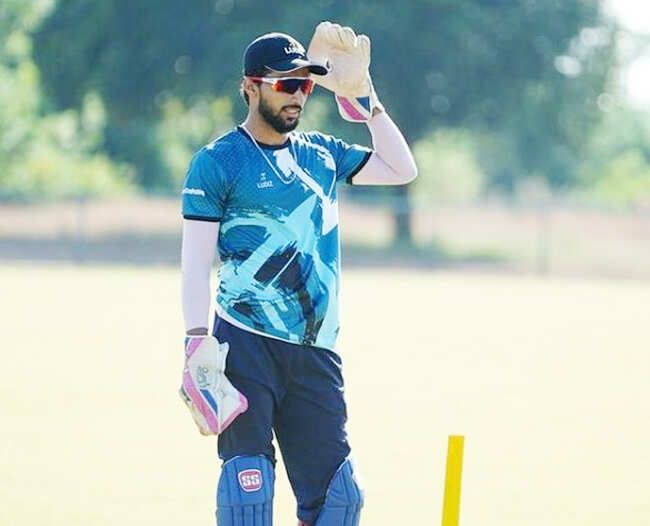 Image credit: Azharuddeen' Instagram
"It will be a huge learning process for me. I am really looking forward to sharing the dressing room with the best batsmen in the world – Virat bhai, ABD, and T20 specialist Maxwell. I really want to learn a lot from these legends," Azharuddeen said.
"Siraj bhai (Mohammed Siraj) and Saini bhai (Navdeep Saini) are two of the best bowlers India have right now. Facing them at the nets will make me a better batsman. My brothers are so happy. They were happy that I made it to the IPL but were the happiest people when I was picked by RCB," Azharuddeen signed off.