MUMBAI: Bollywood A-listers Taapsee Pannu and Kangana Ranaut would have decked out in here countless times. But for Mumbai's policewomen, taking a break in the cool comforts of a vanity van after work was unthinkable until now.
Six vanity vans have been provided by a vehicle dealer for police personnel deployed on bandobast duty in the sweltering heat. Each of the vans has separate sections for men and women and is fully air-conditioned.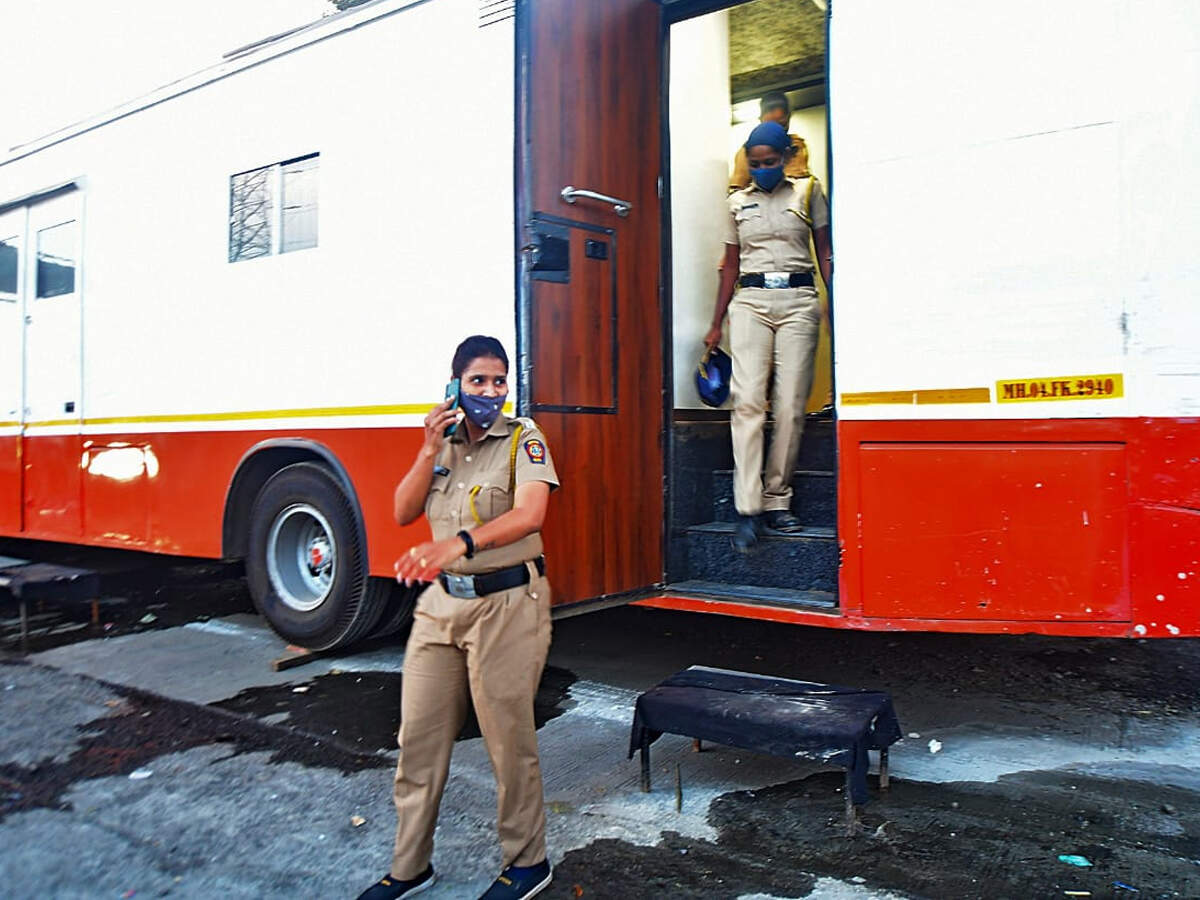 "We have put up nine check-points on Western Express Highway, between Dahisar and Goregaon, since the state government issued restrictions on movement to combat Covid. At each point, there are two officers and about 15 constables who work in shifts. As it gets too hot during the day, we have instructed our staff not to stand on the road for over 90 minutes at a stretch. They can take a break in the vanity van," said additional police commissioner Dilip Sawant.
The biggest problem for personnel on bandobast is the lack of washrooms. For women, it's even tougher when they are menstruating.
With malls and big retail stores shut, the police have nowhere to go if they want to use the washroom. There aren't enough public toilets and the nearest police station is a kilometre or two away from the check-point.
"In my interaction with women personnel, they admitted to drinking less water so they wouldn't have to use the washroom. At that point, I decided to offer my vans for the police department," said Ketan Rawal of Mumbadevi Vehicles that has provided all six vanity vans. Some of these vanity vans were diverted from film sets since shootings have been reduced in the wake of the pandemic.
Each van has three sections with washrooms, a bed and dressing table. Police personnel can change or take a short nap between shifts.
"Constables shouldn't feel that their superiors are seated in air-conditioned offices while they slum it out on the road," said a senior police officer. A young woman constable told TOI that she felt taken care of.
Ordinarily, using the van would cost Rs 6,000 for 12 hours. For a big celebrity, the cost could escalate between Rs 8,000 and Rs 10,000. Rawal, on his part, said he does not intend to charge the police even if his business takes a slight hit.